The Purple Certificate Program aims to contribute to the elimination of gender-based discrimination by raising awareness on gender equality among high school teachers. In this context, the program conducts work with high school teachers in cities throughout Turkey to promote gender awareness and gender equality in schools, classrooms, class activities, and educational materials. The objective of the Purple Certificate Program is to build a culture of gender awareness among high school teachers and students, to reflect this awareness in class activities, and thus create wider transformation in the educational sphere towards gender awareness. Within the scope of the Program, Purple Folders, which are developed to provide gender-sensitive in-class materials, and certificate programs geared at students at faculties of education, civil society organizations and high school students help us widen our reach. 
Ceyda Karadaş
Purple Certificate Program Coordinator
İlayda Ece Ova
Project Specialist for the GEARING-Roles project, Curious Steps ve Purple Certificate Programs.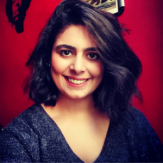 Nazlı Hazar
Purple Certificate Project Specialist